CASE STUDY
MAHLE TechPRO® Diagnostic Scan Tool
Services
Brand Identity, Product Launch
MAHLE introduced its TechPRO diagnostic scan tool to an already saturated market. As tools for technicians was a new category for MAHLE, in its new tool and equipment division, MAHLE Service Solutions, the company aimed to establish its brand identity by highlighting the product's unique competitive advantages that make it viable and sustainable in that market.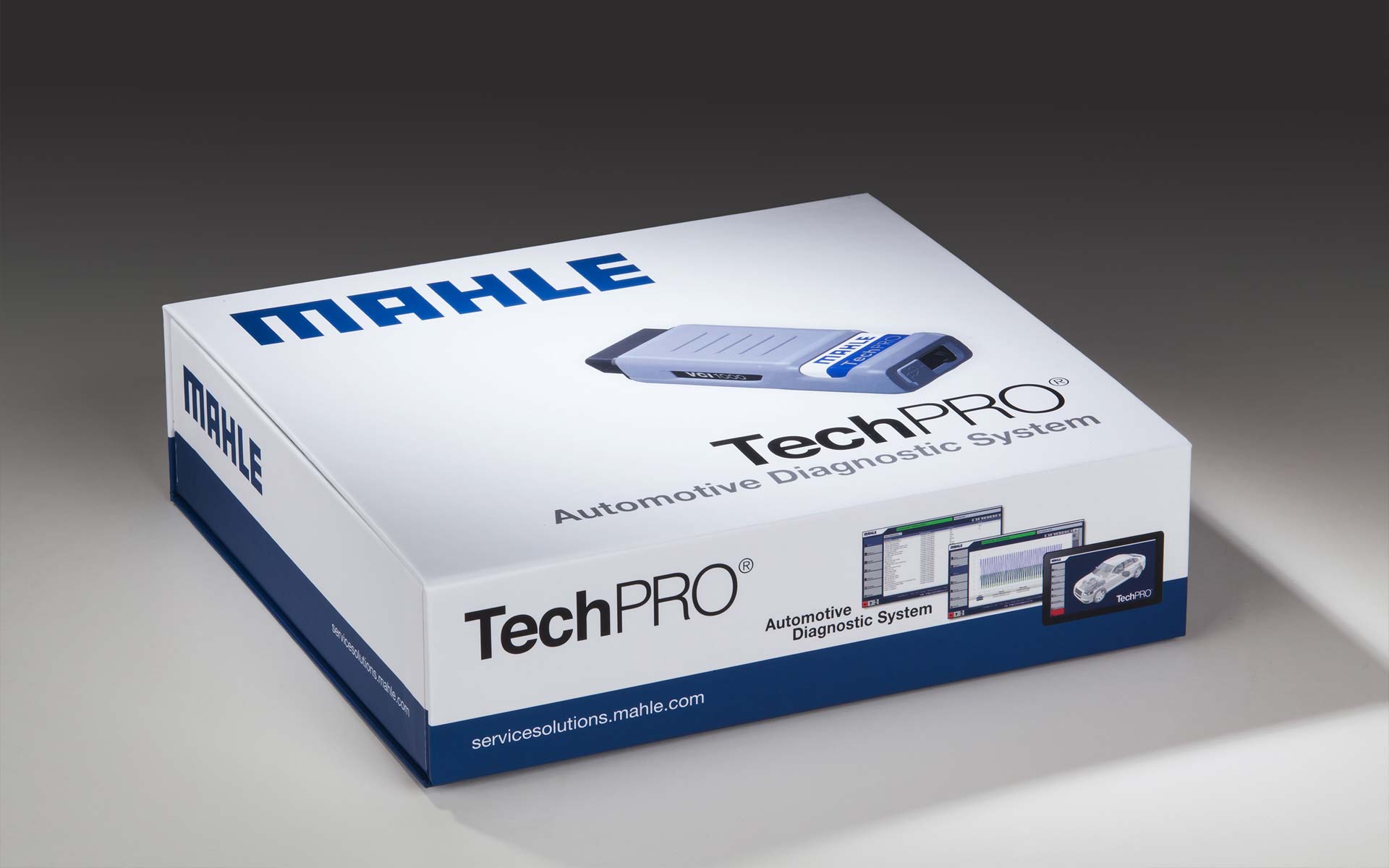 MBE Group assembled technician focus groups in major geographic markets, as well as distributing a blind survey of more than 100 technicians.
The research showed techs wanted a quick and accurate tool with extensive vehicle coverage.
MBE Group designed and implemented an exciting integrated marketing campaign to spread the word about TechPRO. It included branding, a marketing and media plan, ad and collateral design, product demos at tradeshows, and an aggressive public relations campaign to engage the client, the industry, and the media.
MBE Group recognized the importance of this launch for the industry, deserving of a complete marketing campaign for this game-changing product. The MAHLE TechPRO diagnostic scan tool was launched amidst plenty of excitement at AAPEX 2014 – a news conference, a launch party, product demos by brand ambassadors and attendance by major trade media.
MAHLE utilized its knowledge as a supplier of similar tools to OE manufacturers, and partnered with the knowledge gathered from the focus groups and surveys to design the tool that techs wanted. TechPRO is billed as the fastest scan tool in the world.
MAHLE obtained exclusive distribution through NAPA before TechPRO was officially launched in the market.
2
Editorial Tool Reviews Published in Undercar Digest and Underhood Service
Ted Hughes, AAP
"In 2014, we raised our partnership level to make them the Agency of Record for our brand new Tool & Equipment Division, MAHLE Service Solutions. MBE Group went above and beyond in surpassing our expectations and proved to be a great asset for the investment we made. The launch of the TechPRO Diagnostic Scan Tool could not have happened without the entire MBE Group team …You guys DELIVERED!!!"
Manager, Head of Marketing