CASE STUDY
Motors Liquidation Company
Client
Motors Liquidation Company
Services
Public Relations, Crisis Management
General Motors Corporation filed for bankruptcy paving the way for Motors Liquidation Company (MLC, or "Old GM") to be created. MLC assumed all unwanted assets not used to form the new General Motors Co. There were an unusually large number of stakeholders vying for a part of the company, from creditors to bondholders to vendors.
The goals were to:
Develop and propagate specific messages and media strategies to mitigate negative coverage for the distinct key audiences.
Manage the intense and far-reaching media interest from national and local outlets.
Keep MLC management informed on a daily basis.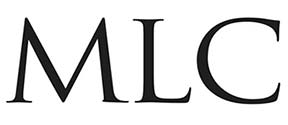 MBE Group developed strategies regarding all aspects of the company, including environmental, real estate, and creditor communication and acted as main MLC spokesperson on national interviews. We also worked with MLC CEO to coordinate high-profile interviews with The New York Times, Wall Street Journal, CNN and more.
The team also managed all local inquiries from California to Virginia, represented MLC to the public at eight EPA meetings and developed daily clipping service for management and consultants throughout the two years of bankruptcy.
– More than 5,000 articles:
60% neutral (balanced reporting)
20% positive
20% negative
– Key message penetration: more than 70% of coverage contained MLC key messages
– Key stakeholders such as the EPA and the creditors' committee expressed satisfaction with the frequency and openness of communication from MLC