Cloyes, a brand with a nearly 100-year history in the automotive industry, was faced with the challenge of modernizing its brand in order to stay current with customers and continue to build brand awareness, while still honoring the company's long heritage. The company was also tasked with communicating the availability and quality of its newest product line, Variable Valve Timing (VVT) Chain Kits.
The Cloyes brand redesign process started with an audit of the company's competitive advantages. The high quality of the Cloyes products, the company's heritage, and the brand's expertise in the timing drive system segment were all identified as advantages that would be highlighted in the new campaign graphics.
To announce the unveiling of the Cloyes rebrand, Cloyes and MBE Group developed and launched an all-new website, Cloyes.com, as well as new advertising campaigns and product sales sheets.
After unveiling a new website, complete rebrand, and new products, Cloyes closed out 2019 with multiple accolades, new customers, and an increase in sales.
Cloyes VVT Chain Kits earned the Best New Product Award in the Hard Parts category of the New Product Showcase at AAPEX 2019. The New Product Showcase at AAPEX is the largest and hottest collection of new automotive aftermarket parts in North America and is often one of the first stops for attendees of the show.
With a renewed and strengthened focus on its brand and product marketing in 2019, Cloyes earned two Automotive Communications Awards during AAPEX 2019 in Las Vegas. Both in the business-to-business category, Cloyes won Best Ad Campaign to the Technician / Repair Audience and Best Use of Ad Graphics to the Distribution / Retail and Technician / Repair Audience. The Cloyes Ad Campaign, "Perfect Timing for 98 Years", is a technician-focused campaign communicating the strength and longevity of the Cloyes reputation and the quality of the Cloyes family of products, as those are the true brand differentiators.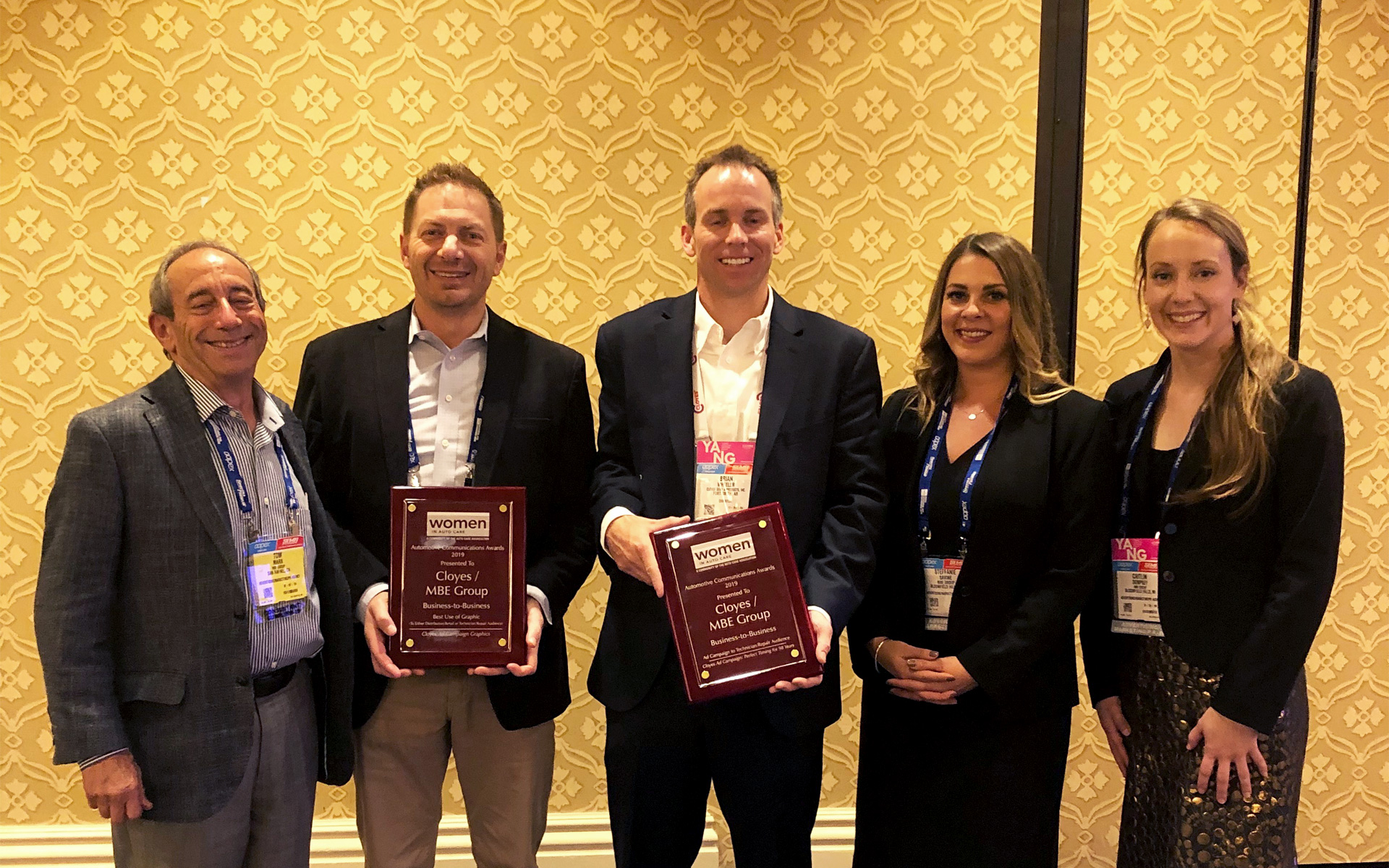 Brian Wheeler
I very much enjoyed working with the entire MBE Group team to refresh the Cloyes logo, key messaging, graphics, collateral and website to ensure our brand story continues to resonate with the automotive industry.
Vice President of Business Development and Marketing