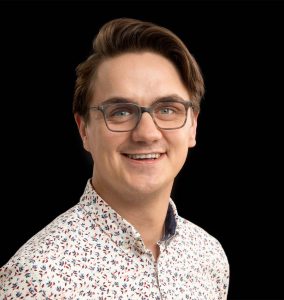 Tommi Viita
GRAPHIC & DIGITAL DESIGNER
Born and raised in Sweden, Tommi is passionate about implementing a simplified, clean view of design. With a solid background in different types of mediums, he focuses on designing traditional and digital advertising campaigns, eye-catching product packaging, and compelling brand identities, in addition to leading web design projects for MBE Group. He specializes in combining his design skills with strategic thinking to best meet client needs.
His recent position as a senior graphic designer and assistant brand manager for ArcticFX Graphics allowed him to gain experience designing campaigns for the powersports aftermarket. Tommi graduated from Oakland Community College with an associate's degree in graphic design.
During his free time, Tommi loves to explore the local food scene and take in all of the culture that embodies Detroit.