CASE STUDY
MAHLE Service Solutions Social Media Campaign
MAHLE Service Solutions, manufacturer of automotive service tools and maintenance equipment for the aftermarket, wanted to establish its own unique social media identity, separate from its main MAHLE brand, which represents its replacement parts and motorsports audiences. MAHLE Service Solutions wanted to do this in order to connect with professional service and repair technicians on a personal, human level to provide education, support and technical content, relevant to the tool and equipment space.
MBE Group worked to not only launch a Facebook presence for MAHLE Service Solutions, but also to obtain 10,000 page likes on Facebook in year one.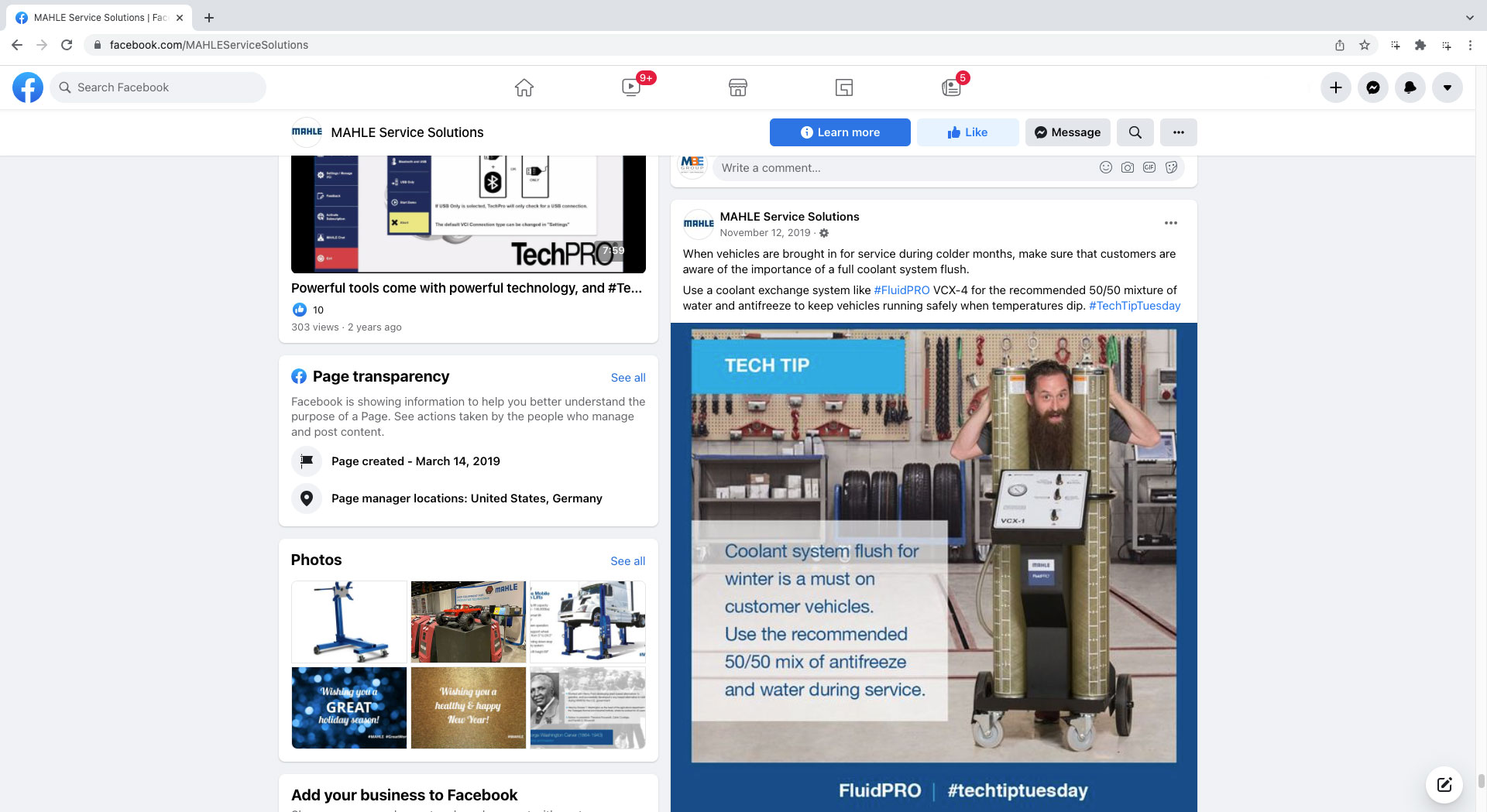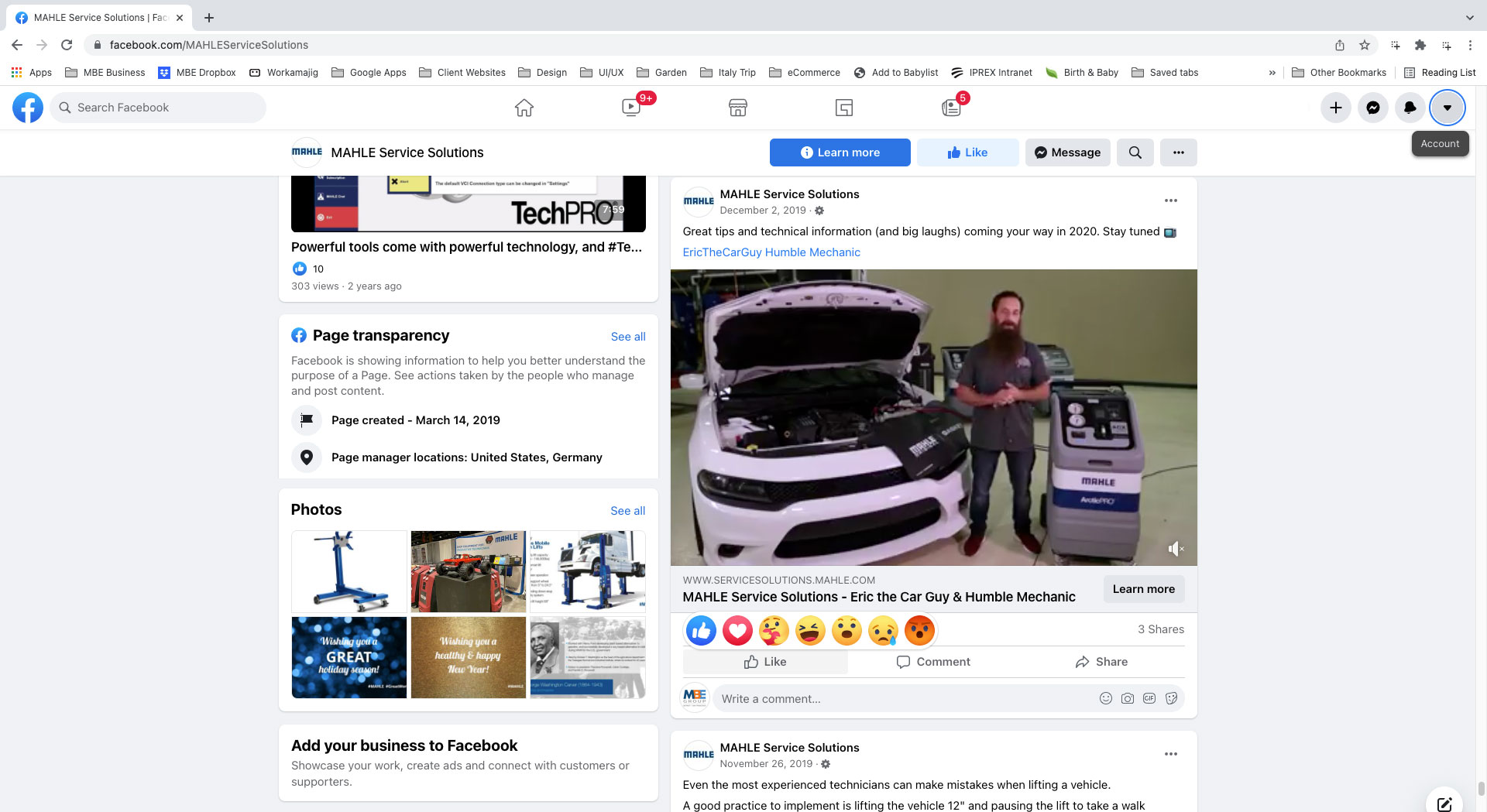 Starting with strategy first, MBE Group put together a three-phase plan: Activation and Audience Growth, Discovery and Maintenance/Planning.
MBE Group worked quickly to create a digital identity for the brand on Facebook, transforming existing image and content assets into visual and educational pieces to front-load the Facebook page before launch, all with a cohesive, on-brand look and feel.
A unique target audience was identified on Facebook using internal resources and lists, media contacts, industry connections and more, in order to start building an engaged community from the start.
Once an audience was built, MBE Group launched into paid and organic social media advertising, including the implementation of a successful promotion for National Automotive Service Professionals Day, where the client supplied a YETI cooler as the grand prize. This promotion alone brought in almost 700 new likes for the page during that month.
MBE Group performed consistent, monthly analysis to evaluate and adjust tactics, ad creative, messaging and post content strategy, taking advantage of audience preferences and areas of interest to boost engagement and interaction.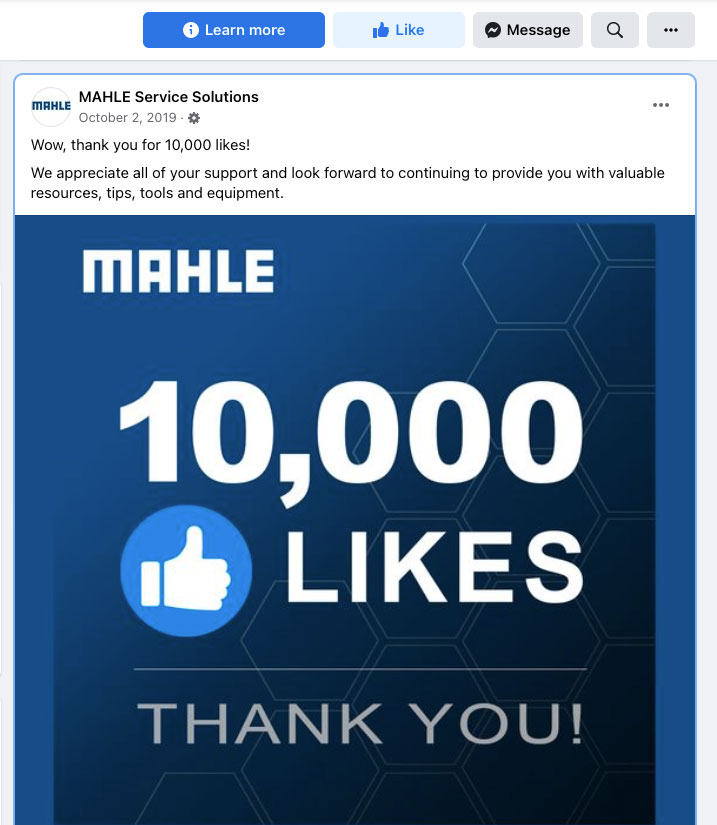 We reached 10,000 page likes within eight month (three months earlier than the goal)!
Total likes 10,862
Organic impressions 100,348
Paid impressions 761,896
Users engaging with content 13,222
CPC $0.50
CTR 2.5%
Clicks 17.7K
13222
Users engaging with content