Google's countdown has officially begun and there's a lot of buzz surrounding Google's Universal Analytics (UA) migrating to Google Analytics 4 (GA4). On July 1, 2023, Google will stop processing website data on UA. Anyone who would like to keep processing website data will need to switch to GA4.

How is GA4 different?
GA4 uses a different measuring model focusing on events and parameters while UA focuses on sessions and pageviews. Focusing on events allows for user engagement and interaction to be the primary focus. Due to the new measuring models, stats are calculated differently and should not be compared. GA4 also offers cookie-less tracking by using a User ID to track rather than cookies.
Is the User Interface Changing When I View My Website Data?
The two interfaces are quite different. The standard page layouts and left side navigation bar have changed to focus more on events and engagement. Design wise, GA4 focuses the data cards/charts in a new way that makes them more interactive and editable so you can customize the graphs to track the data that's most important for your business decisions.
Old Google UA Interface: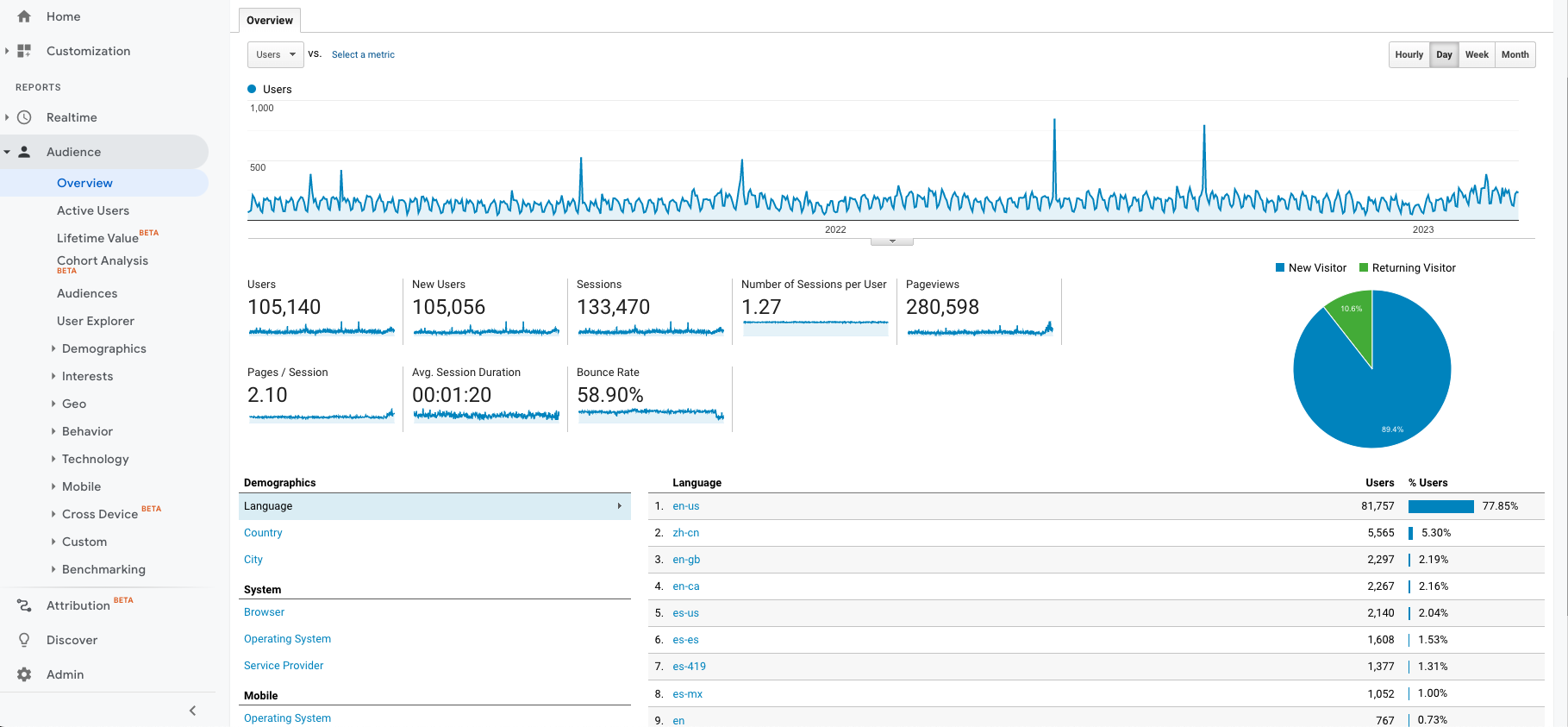 New GA4 Interface: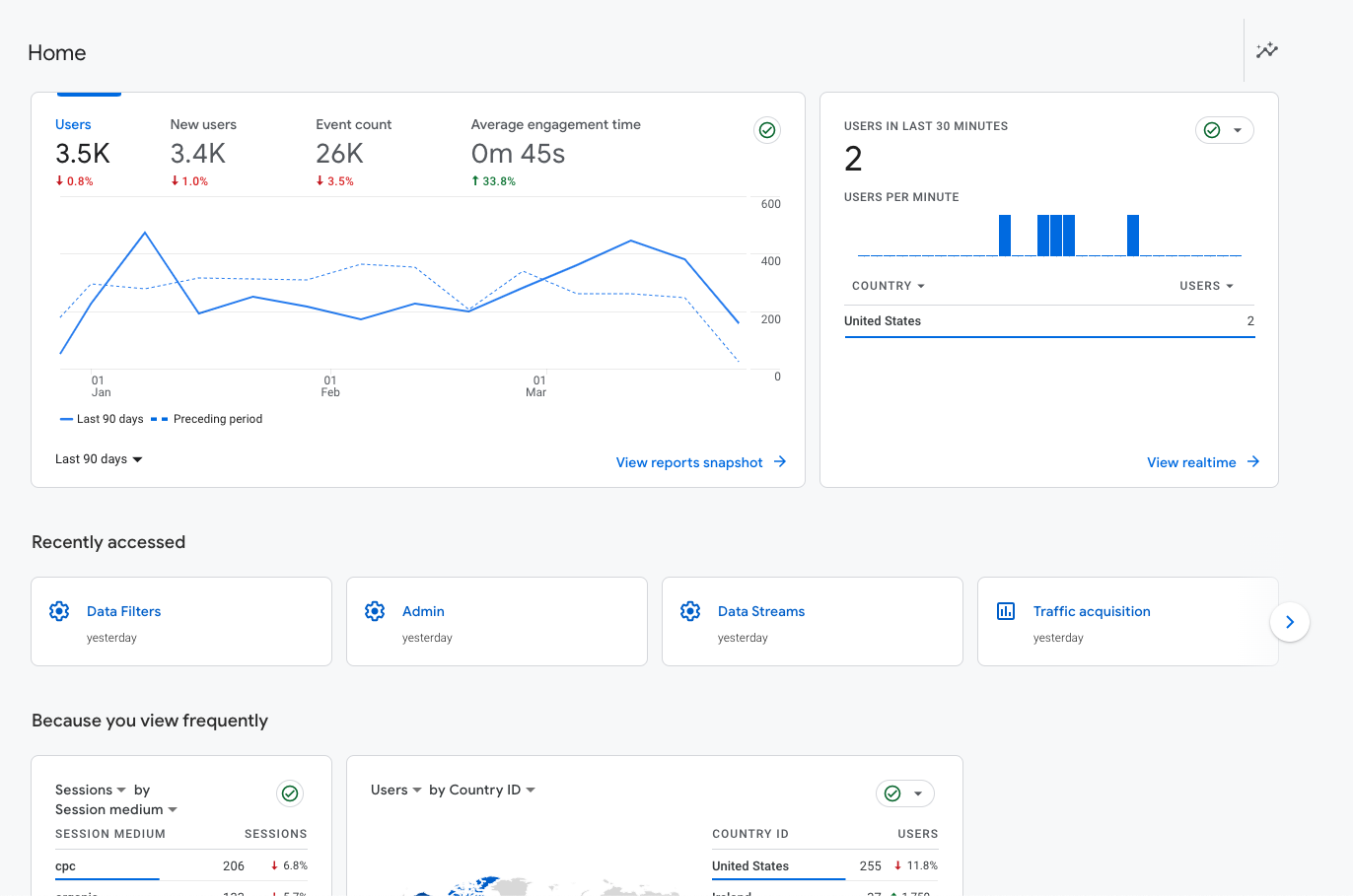 Is bounce rate going away?
No, but the definition of bounce rate is changing. If you're looking for more information on how metrics are changing, check out this helpful article that defines the old and new metrics.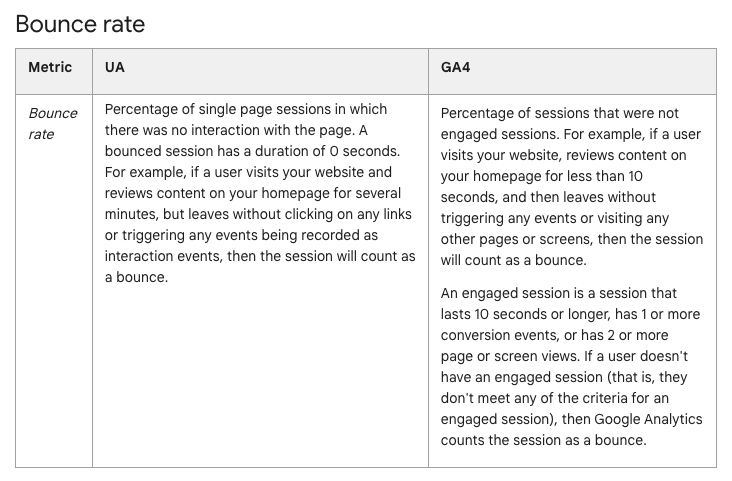 How does this affect my company?
Most likely, your company currently uses UA as your data analytics tool to gather insights about you­r website. GA4 will need to be activated and set up before July 1, 2023. Any old data you wish to keep will need to be exported before the end of 2023, since all historical UA data will no longer be accessible for viewing or exporting. There are many ways to export your data, but not all of them make it easily usable in the future. MBE Group has created an efficient way to export your data into a spreadsheet that will make using historical data manageable and less time-consuming in the future. Contact us to learn more.
When should I activate GA4?
ASAP! Data in GA4 will start populating after 24 hours once the account is activated and setup. If you want the ability to view historic data in GA4, you should setup your account sooner rather than later.
How simple is GA4 activation and setup?
The activation process is fairly simple if you have full access to your UA account, Google Tag Manager and website frontend. However, GA4 setup requires configuration. Not all UA metrics are automatically available in GA4 like they were previously, and some important metrics will need to be configured in order to be tracked. We recommend utilizing Google Tag Manager for tracking additional data.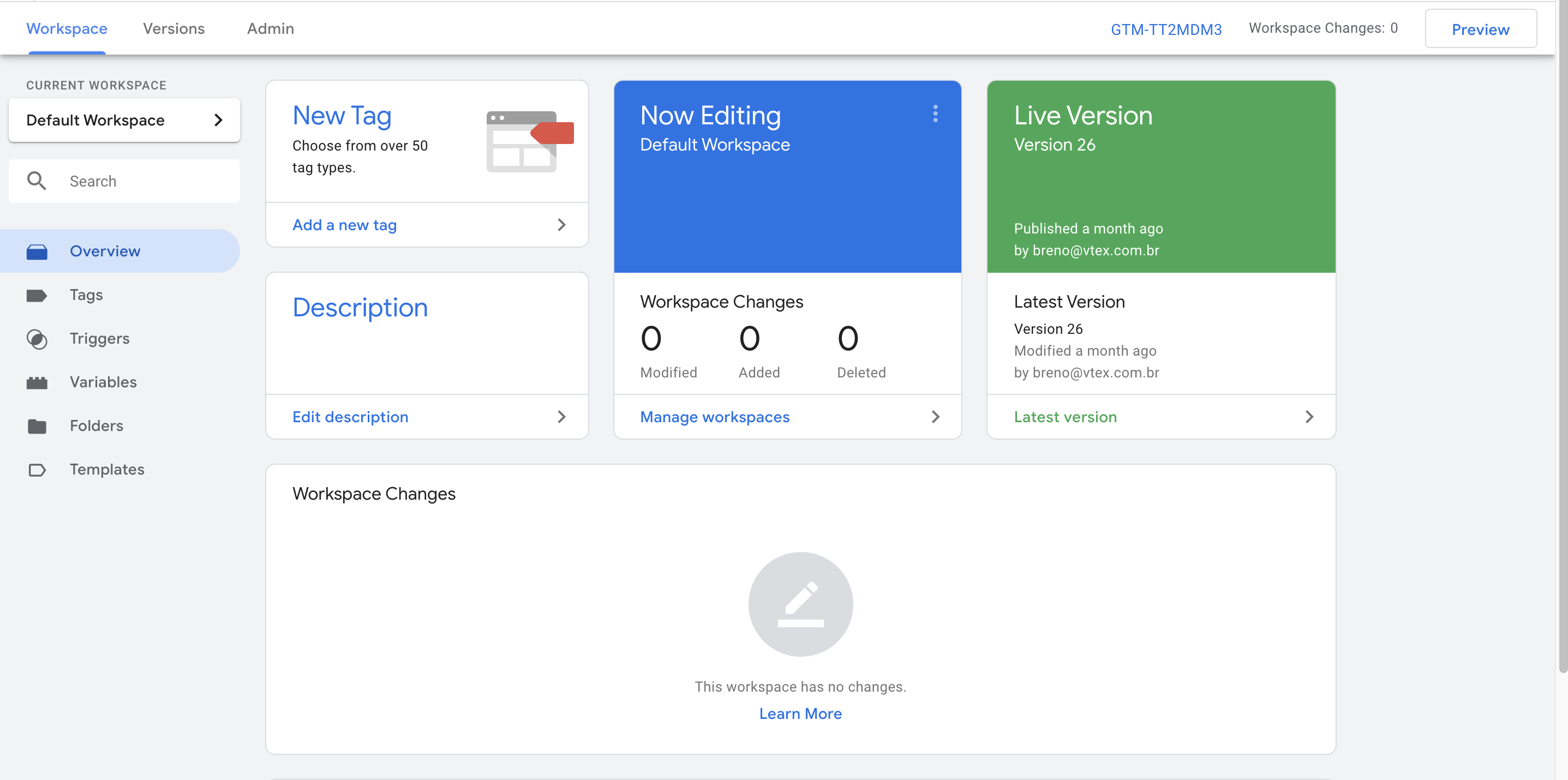 Are there additional costs?
This Google application continues to be free as it was before.
I need help implementing these changes. Can MBE Group help?
Of course! We can help you prepare for this major change by:
Activating and setting up your GA4 account
Exporting historical data from your UA account
Setting up tags and triggers in Google Tag Manager to track custom metrics and user behavior
Designing a custom GA4 report allowing your team to clearly see all metrics for ease of monthly reporting. We can also create more robust reports using Looker Studio if your team needs a more intuitive way to view data that's most important to your stakeholders and decision-makers
Brainstorming and adding additional metrics to track as needed for clarity based on how you currently report or would like to report data in the future
Set up a time to talk with our team about these changes.
Contact Our Team