Great Mobile Tools for Trade Show Exhibitors
Utilize these resources at your disposal to reduce stress around show time by working more efficiently. We've compiled a list of 6 digital tools to help maximize your trade show experience so you can focus on the business goals that are important to you.
1. Quickly spread the message.
EZ Texting
What's the one thing that trade show attendees and exhibitors won't be seen without? Their cell phones. EZ Texting allows booth visitors to quickly and effortlessly connect with your content via text message, while you manage the campaign from the EZ Texting app.
Why we like it:
If you're running a contest or raffle during a show, people can text a keyword to a predetermined number to enter. You decide what messages are sent to them next as part of the campaign you create.
You can use your CRM database to send out notifications, invitations, images and more, so potential leads stay up-to-date with what's going on at your booth during the show.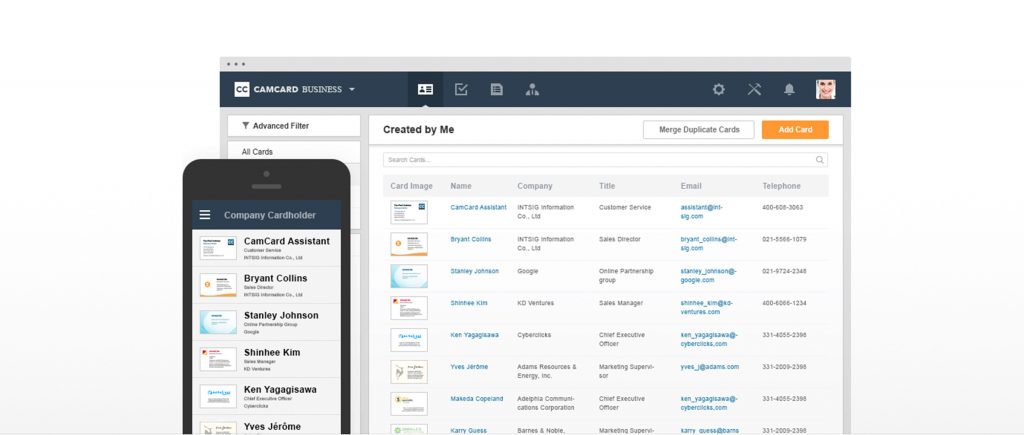 2. NEVER LOSE A BUSINESS CARD AGAIN.
CamCard
Take your Rolodex into the 21st century and go paperless with CamCard. Gone are the days of losing business cards or not having enough to go around. Digitize the process with the help of your smartphone.
Why we like it:
Snap a photo of each business card to create a digital contact library, all stored on the cloud. Annotate, sort and set reminders for each individual card you save.
Create your own e-business card to easily share with others or send at a later date.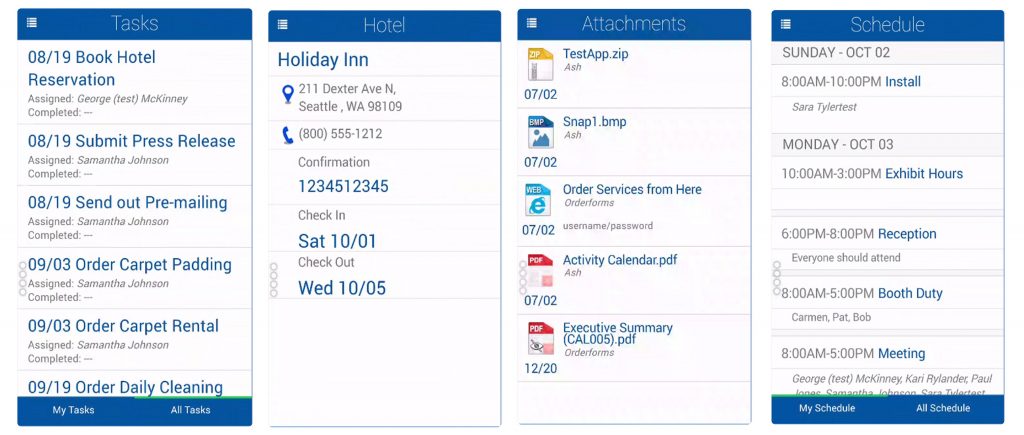 3. MANAGE SHOW LOGISTICS ON MOBILE.
ShowGo Mobile
If your team has attended tradeshows in the past, you know half the battle is getting everyone to the venue on time! ShowGo Mobile provides a time management solution for the busy exhibitor.
Why we like it:
While the interface may not be ideal, you can easily create timelines, list out hotel accommodations, inventory and staffing needs in one sharable place with cloud-stored data.
Your itinerary is sharable to iOS and Android devices and 35 premade report templates help to organize information if you're not sure where to start.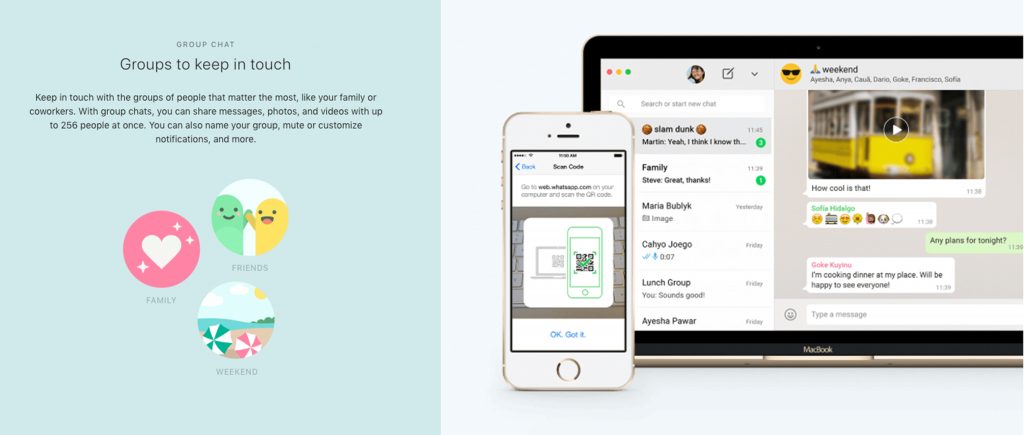 4. Messaging go-to for groups.
WhatsApp
Best for international teams or large groups that need to stay up-to-date on information during a tradeshow, WhatsApp allows you to communicate via your phone's WiFi signal. Minimize data roaming or the need for international cell coverage while traveling and explore the dynamic functions of this powerful messaging app.
Why we like it:
Message, voice and video call over WiFi and group chat with your whole team – up to 256 people, no cellular data needed.
Desktop integration allows for seamless transition from cell phone to computer. Never lose touch or miss an important text because your phone or laptop are stowed away – chats will be synced no matter which device you use.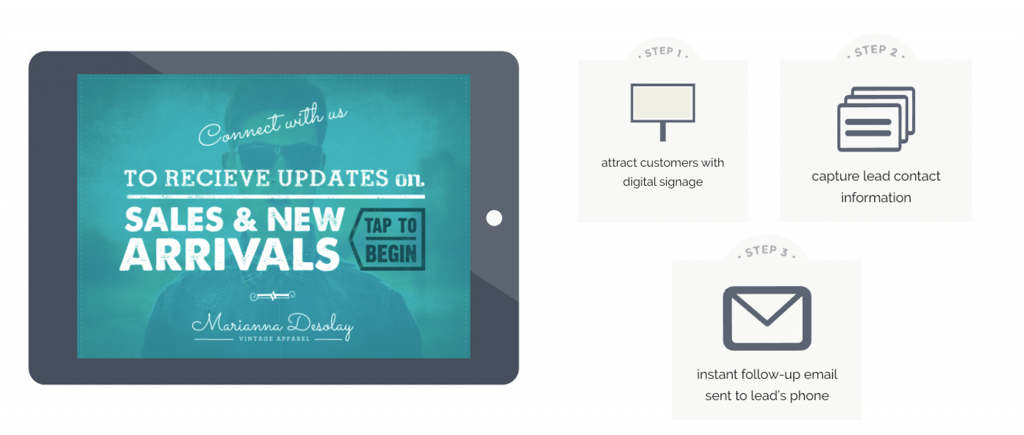 5. Handheld lead collection.
OnSpot Social
Use this app for paperless lead collection at your booth, with a sleek and customizable interface. Take any tablet and create a unique experience for booth visitors, as you determine what information you want to collect: email addresses, phone numbers and more. Use your brand colors and logos to easily make the tablet display your own and attract potential customers.
Why we like it:
Customize your campaign to collect the lead information that is most relevant to your business.
Manage all leads on the back end, export reports to your team and change the details of your campaign easily, depending on your goals or display/event location.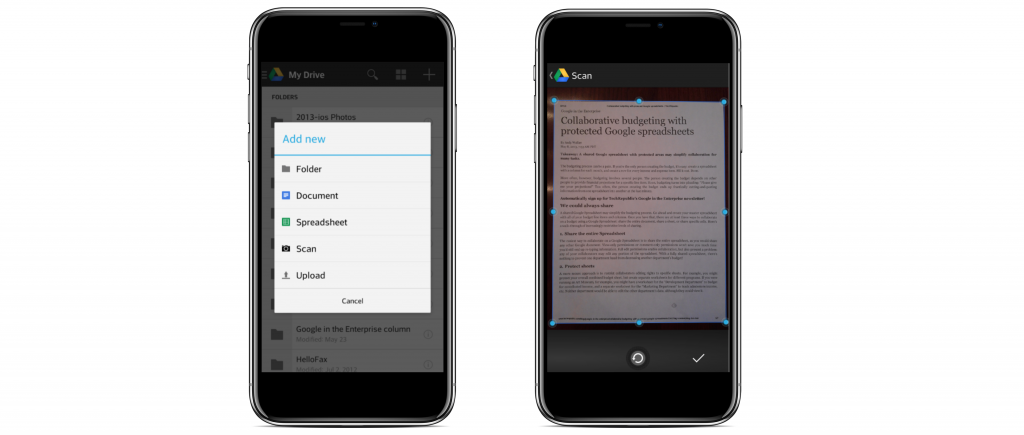 6. Scan, share, repeat.
Google Drive
Let Google Drive and its scanning feature help you manage documents you may have collected while exhibiting or walking the tradeshow floor.
Why we like it:
Scan documents to your Google Drive account from anywhere and don't worry about losing papers as you travel.
Everything saves to the cloud, so authorized users can see what you've uploaded even if you're out of the office for quicker collaboration.
There are so many apps available to help you utilize on-the-go technology at the shows and we hope these six tools have helped you discover just how much is possible. We know it takes a lot of organization to exhibit or attend a tradeshow and our expert team is here to help. We are happy to assist you in navigating tradeshow marketing, lead generation or planning ahead for 2019, so let's chat.