In the ever-expanding digital universe, certain words generate more buzz than others. This is where the science of SEO comes into play. Search Engine Optimization is the practice of growing one's visibility online by optimizing content that appears in search engine results.
Why is this so important? Where should marketers start, and how? Class is now in session with the first installment of a multi-part SEO series.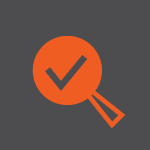 What is SEO?
The goal of SEO is to optimize your website and content organically (non-paid) to show up within the top or on the first page results, on search engines like Google. Relevant keywords and phrases can be added to your website to help tap into a wider network of people who are actively searching for information relevant to your business, services or products by leveraging the content within your website and pushing it toward those who are searching.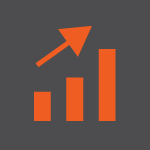 Why is SEO important?
As of 2017, there are 3.77 billion internet users in the world, making your digital presence more important than ever. SEO allows you to strategically drive the right traffic to your site, increasing your potential for meaningful interactions with current and potential customers. SearchEngineWatch.com states that 60 percent of all Google traffic is absorbed by the first three results that appear.
Optimizing your website with keywords that your customers actually use to find your services, aids in the goal of making your site rank in the top search results. Remember, if potential customers can't find you, they will take their business to someone else who can be easily found.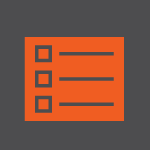 Where does SEO begin on your site?
Because search engines work off of a digital set of instructions called algorithms, SEO runs deeply through your website – the back and front ends, your headlines, copy and even image links. Here are some components of your site that search engines use to determine how high up on the results page your website may land:
1. On-site SEO
The elements that live on the front-end or back-end of your website. This includes all of your viewer-facing content like videos, blog posts and articles. It also includes the back-end content such as titles, headers and meta descriptions that add targeted keywords, making it easy for search engines to crawl your site for content.
2. Off-site SEO
This includes backlinks and other digital content that live off of your website. Search engines are looking at your digital presence outside of your domain to determine credibility – the trustworthiness of your information and how relevant it is compared to other top search results from different sources. As a marketer, it is important to know that your SEO ranking also takes into consideration activity that happens away from your site. This can include news about your company, social media posts and other shared content that may increase the likelihood of top-level search results.
3. Keywords
These are the words or phrases users type into a search engine to find relevant results, so taking the time to learn how users are trying to find your website (over your competitors) is a must. Researching your specific industry high-ranking keywords will help you to become more visible while also learning about how your audience is finding you or your competitors. There are some helpful tools like Google Keyword Planner, which aid in discovering keyword trends in your marketplace that may be helpful in getting your content in front of the right audience.