As a marketer, you know that the choices are endless with apps, programs and subscriptions to help make content and social media management easier. While there is a virtually unlimited amount of possibility when it comes to what you can do with content marketing, social media and design, we've put together a list of four easy-to-use and effective tools to start with for when the number of choices seems overwhelming.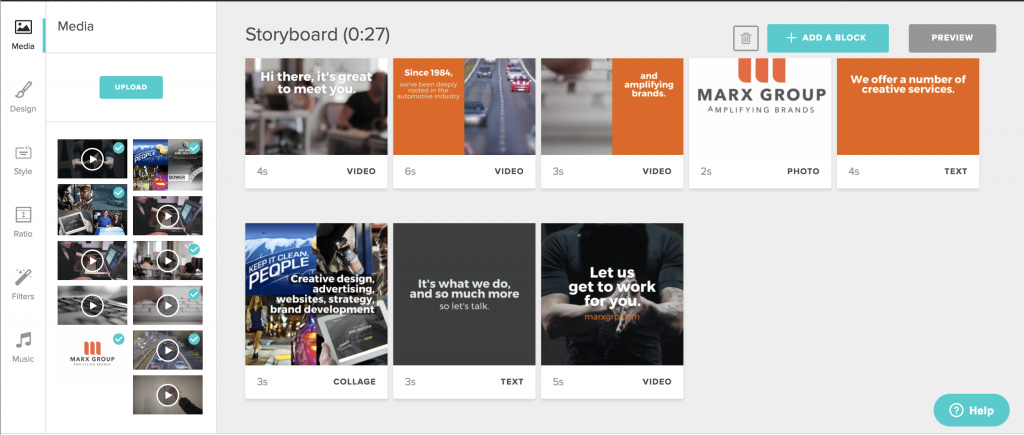 1. ANIMOTO
Animoto is an online video-editing program that allows users to create short videos for sharing on social media. The program works by uploading your photos and videos into the user-friendly video editor. Here you can select a preexisting video storyboard or start from scratch.
Why We Like Animoto
Animoto has a simple, easy-to-use interface with very little time or previous experience needed.
It offers a library of licensed music, transitions, colors and more to create a unique and customized video for your brand.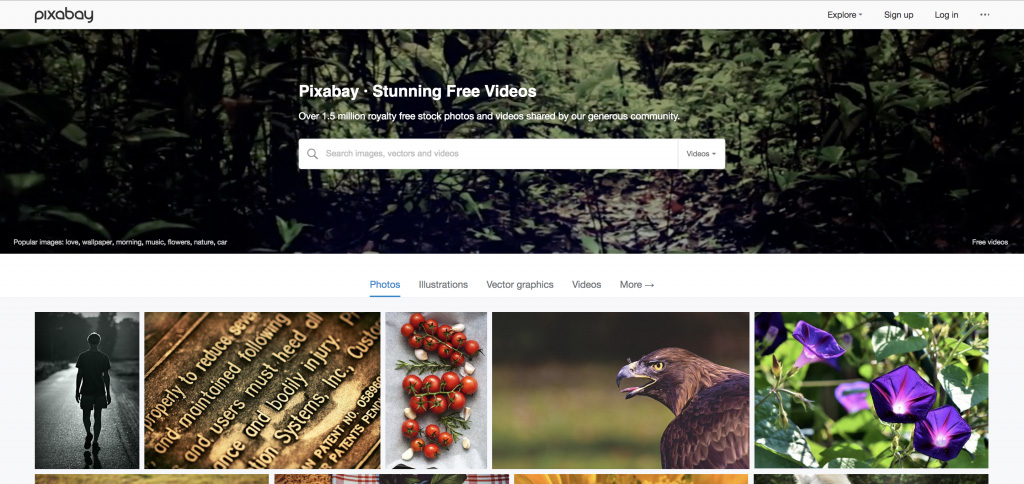 2. PIXABAY
It's a familiar phrase, "we eat with our eyes first," so top-quality photography is a must for social and digital content. Enter: Pixabay, an online library of stock images, vector files and videos available for download. With the ability to type into a search field what it is that you're looking for and then further separate by illustrations, photos, vectors or videos, Pixabay is a comprehensive graphic tool for your digital content creation arsenal.
Why We Like Pixabay
In addition to the searches you can perform for content type, you can also select by size, resolution or orientation, to make sure images suit your needs.
This inclusive library of images can help with mood boards, inspiration or theming to get the creative juices flowing when working on a project.

3. Grammarly
Their? There? To? Too? Sometimes you just don't know or are moving too quickly, and Grammarly can help. An extension for Chrome or Safari browsers, runs real-time grammatical and spelling analysis on your copy. Grammarly points out the errors with a red underline and then allows you to expand the diagnosis to see how to fix the error.
Grammarly can't catch every single typo, as sometimes double meanings or alternate spellings can throw it off. It's worth noting that some people have questioned the privacy of the software, but it's reported the company is working quickly to make changes. So while Grammarly might not be the be all and end all editor, it can help prevent many embarrassing typos in short-and-sweet social postings.
Why We Like Grammarly
Free for many features.
When managing content or posting on social media regularly, a misspelled word here or there can easily get overlooked and Grammarly helps to provide an extra set of eyes.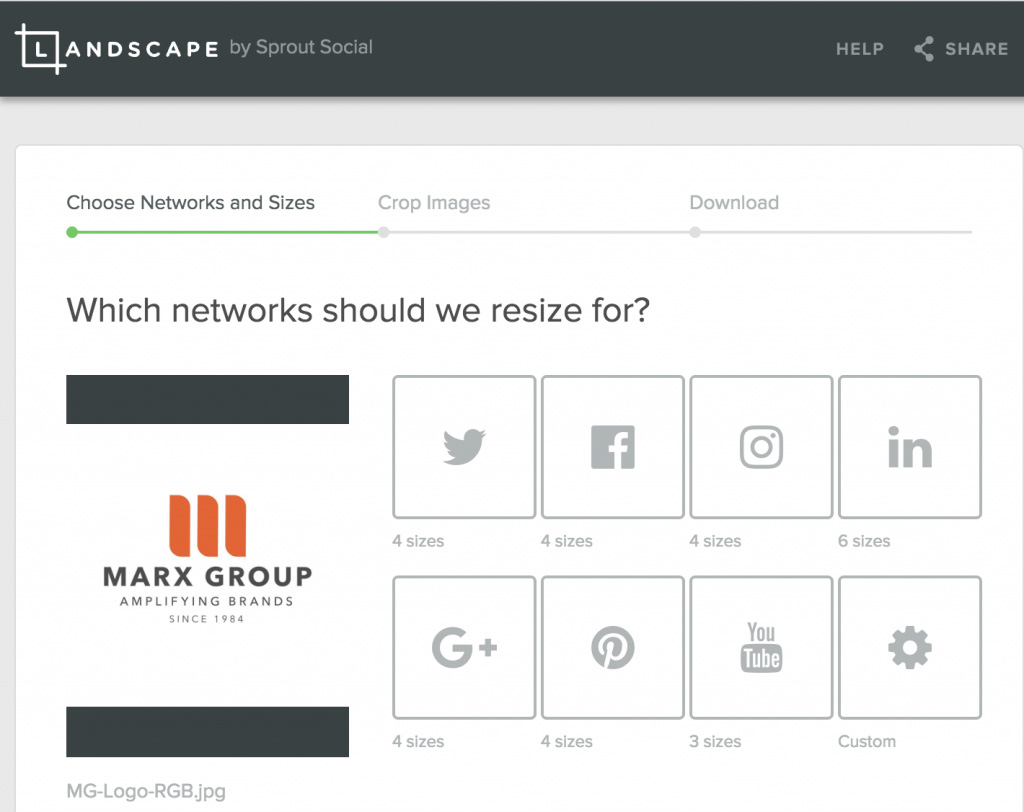 4. Landscape by Sprout Social
Faster than you can say "blog post," social media providers change their algorithms, look and feel, data acquisition strategies and even post image dimensions. That's where Landscape comes in. Landscape is a tool created by Sprout Social, that allows for the streamlined sizing of images to whatever social platform you wish to post on.
Why We Like Landscape
Easy to select sizing options for a particular platform, like a profile picture, header image, wide desktop, mobile and others. Simply drag and drop your image, select where it's getting posted, what you'd like to use it for on the platform, and Landscape does the rest.
The images get saved directly to your downloads folder and are ready to be used.
It allows your team members, who do not have access to a program like Photoshop, to have a tool for quick image manipulation on the fly.
While no digital tool can do everything for everyone, staying abreast of the trends and the right tools can help bring your materials to a new level with results that look like they took hours to produce. No worries, your secret is safe with us.
Looking for help managing social media channels or producing content? Contact our team to learn more about how we can help.
Contact Us