In 2020, Google announced it would adjust its algorithms to factor in user experience (UX) and user interaction (UI) design into its page-ranking evaluation. What the changes mean for the industry was a key focus during a Vitamin T. webinar, "Put It To The Panel: The Future of UX & CX". Panelist Rob Huddleston, UX/design director at Capital One, noted how a number of years ago, responsive and mobile-first designs were priorities set by Google that sent a signal to the C-suite that we need to be paying attention to the user's experience. Google is now taking it a step further to prioritize not only how a website displays in various browsers and device screen sizes, but also how users interact and engage with web experiences and content. Huddleston continued saying, "User experience and customer experience is now a rallying cry to set a fire to organizations because Google says so."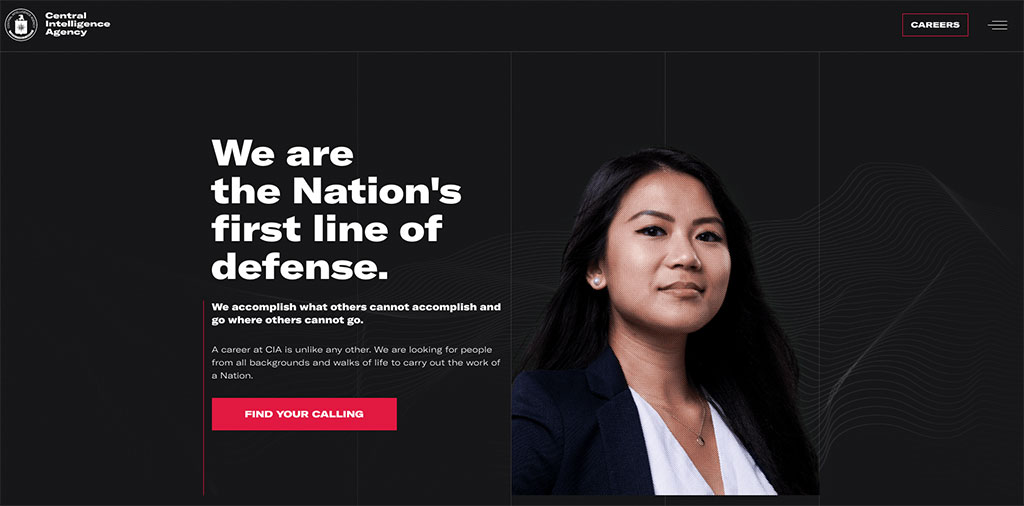 The need for an intense focus on UX/UI is not just hot amongst designers, but also changing conversations for SEO experts, content creators and marketing managers whose jobs it is to ensure websites are optimized for health and higher ranking on search engines. With Google changing the game, the industry has already seen global companies and large organizations invest in major enhancements to their websites – ensuring optimal appearance and enhancing how users engage with site content. For example, the CIA recently launched its new website www.cia.gov. It no longer looks like a poorly designed government website cluttered with information and an excessive amount of links requiring many clicks for the user. It's clean and clear in conveying what the user is being asked to do on the website.
Want to know how your organization's website will fair with the impending changes? Our website and UX design team is knowledgeable about Google's ranking systems and can support your website audit and future redesign. Below is a list of items our team typically examines first.
Top UX Design Principles
1. User-First
Great design always centers around the user. First and foremost, ensuring your website design meets your users' needs should be the top priority, which Google is more strongly affirming now. Humanizing your brand to connect with people always leads to a better product and brand experience.

2. Hierarchy
Elements on a web page shouldn't carry the same weight. Certain items need to have a larger scale and others need to have a smaller scale to create a priority for your content and make it easy to scan.
(Pro Tip: Add Google Analytics or a heatmapping tool to gauge average time spent on your web page before and after design improvements to see if users are spending more time on a page with clear and clean hierarchy or getting further down the sales funnel).
3. Navigation Bar Structure
Create a structure to your website offerings in the navigation bar. Make what you offer clear and key content easy to find (with one or two clicks).
4. Consistency
The Law of Similarity is a principle meaning, "when things appear to be similar to each other, we group them together and so we think they have the same functionality." In all design, but UX design in particular, styling elements that are similar to each other and have a similar function help with quicker user understanding. For example, keep elements that are interactive the same color and style. Group like content together. Along the same lines, make different elements actually look different. The less time users need to spend figuring out how your website works, the easier and happier they will be.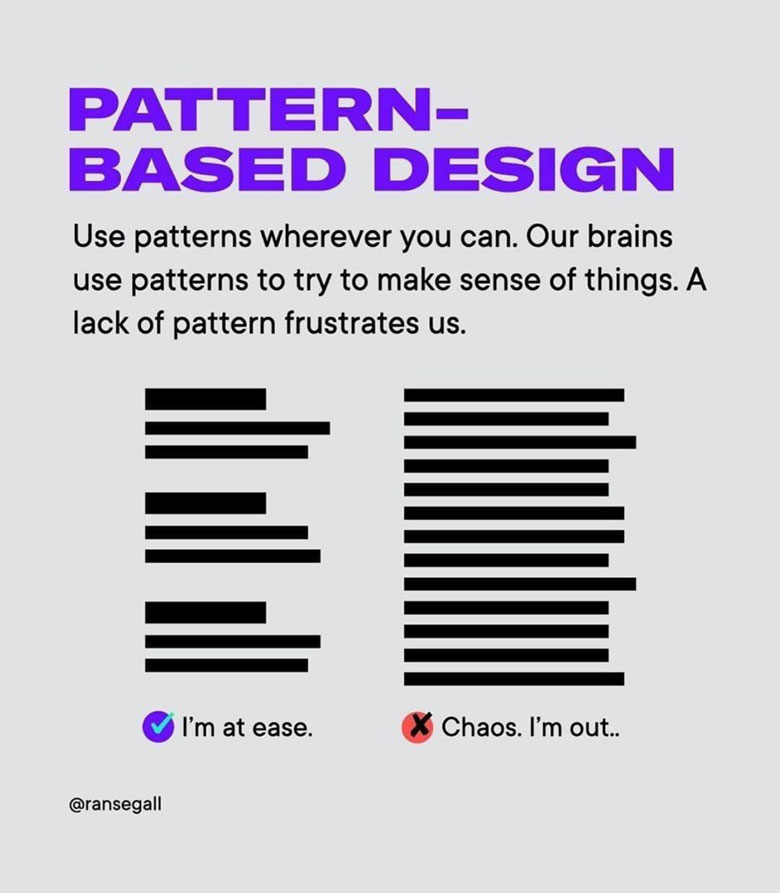 5. Short and Organized Content
Keep it short and succinct. Users do not want to read large blocks of body copy. Break out your copy into bullets or icon boxes. Use the design of your content to support the purpose of your website.
As these changes are being rolled out by Google, it's a great time to ask for a website design budget and give leadership and stakeholders a reason to prioritize revamping your site. MBE Group offers website, UI and UX design services as well as conversion rate optimization of existing websites to support your business and online goals. Set up a time to talk with our team about your existing website needs or an entirely new build.
Contact Our Team