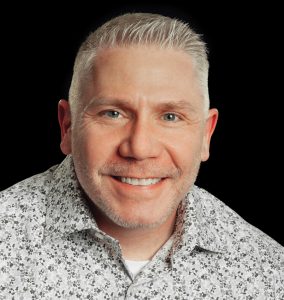 Wade Kings
CREATIVE DIRECTOR
A native Detroiter, Wade's upbringing was immersed in the working-class, auto-employed lifestyle, with car culture all around him. Whether it's on a car or a bike, Wade knows how to turn a wrench, and brings that hands-on experience to his role as Creative Director for MBE Group, where he crafts stories for the company's automotive clients and beyond.
As a creative professional with over 20 years in the industry, Wade brings a vast array of experience and knowledge that allows him to navigate the varied projects that come his way. From marketing consultation and strategic planning to creative fulfillment in the form of copywriting, design (web and graphic), brand identity, 3D modeling, photography, and videography, he knows how to successfully implement and execute.
As a leader, Wade believes it's his job to inspire, lead and manage. He inspires his team to deliver the best work they can while communicating the intended message. He leads his team in a way that instructs, inspires, and respects them and their talents. He manages the workflow effectively, keeping projects on time and within budget.
In addition, Wade is an effective customer service liaison that uses industry experience to communicate and nurture client relationships. Personally, if you catch Wade on the weekend, you'll find him wrenching on his bike, car, or some woodworking project. So, if you want to talk about modding your ride, cool cars, or building something for the house, he's always up for that conversation.