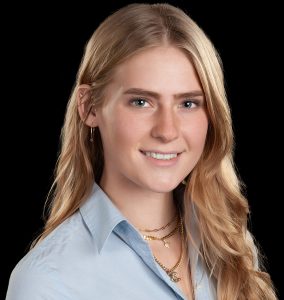 Stephanie Weith
ACCOUNT MANAGER
The automotive industry played a major role in Stephanie's life with her father's career in the industry moving her family to Munich, Germany at a young age. Growing up with engineers, technical developers, and connectivity and mobility specialists in the family, Stephanie developed an inherent interest in the automotive industry.
Stephanie utilizes a combination of creative writing skills and industry knowledge in her role as account manager at MBE Group, where she assists in producing a variety of client content. Stephanie's ability to understand complex automotive technology and explain it in a digestible manner makes her a salient part of the team.
Stephanie has a bachelor's degree in public relations with a minor in new media from Wayne State University in Detroit, where she served as Vice President of Public Relations of Kappa Delta Sorority. Throughout Stephanie's college career, she acquired relevant experience in the automotive industry. Prior to joining MBE Group, Stephanie worked as a social media intern for the 2019 Detroit Auto Show, a digital marketing intern for ETAS North America, and a public relations intern for Van Dyke Horn Public Relations where she worked with clients in the automotive industry.