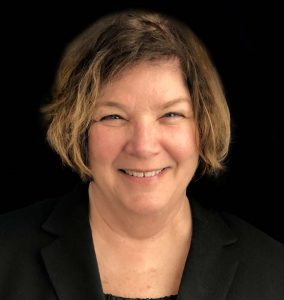 Lori Eldridge
Senior Graphic Designer
In her more than 30 years in the industry, Lori has a wide breadth of experience in creating visually enticing and engaging marketing communication materials in both digital and traditional capacities. From building presentations from scratch to launching brands to designing internal communication materials, Lori has crafted a little bit of everything. Beyond bringing ideas to life, she counsels clients and teammates on the benefits, considerations and proper implementation of marketing assets, and isn't afraid to point out when there isn't enough white space. In addition to her creative work, she develops and maintains relationships with various print and production suppliers that provide optimal quality and cost efficiency for clients.
Prior to joining the firm in 1996, Lori was a computer artist for Adistra Corp. designing materials for Ford Motor Company, General Motors and other key players in the automotive space.
She has two bachelor's degrees – one in design and one in graphic design – from Central Michigan University, and is a member of AIGA, the professional association for design.
Her passion for art goes far beyond the office doors. She can routinely be found scoping out the local art scenes, traveling to culturally rich areas and honing her gardening skills.