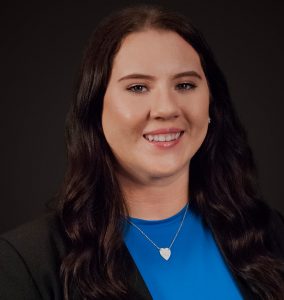 Gretchen Bennett
ACCOUNT COORDINATOR
Born in the Motor City, Gretchen grew up inspired by her family's professional ties to the automotive industry. She was passionate about social media marketing from an early age, and as an account coordinator at MBE Group, she is able to use her expertise in all things social media, marketing and public relations while working in an industry that she always admired.
Prior to joining MBE Group, Gretchen graduated from Northwood University with a bachelor's degree in entertainment and sports promotion management and a minor in marketing. During her years at Northwood, she was a part of the student-run Northwood University International Auto Show, which is the largest outdoor new car show in North America. She also gained internship experience including working as a marketing and promotions assistant for the Northwood Athletic program, a game day operations intern for the Saginaw Spirit Hockey club and a social media marketing intern for the Dow Tennis Classic.
Gretchen loves to visit new places and explore new cultures. When she isn't traveling, she can be found shopping online, cheering on the Detroit Red Wings or eating her favorite street tacos.