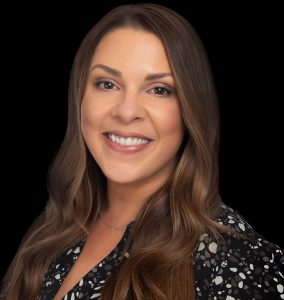 Steffanie Savine-Martin, MAAP
Executive Vice President
This Detroit-native has engine oil in her blood. The daughter of a UAW skilled tradesman and driveway mechanic, Steffanie speaks the language of the Motor City and is truly in her element in the automotive industry. While Steffanie's passion is automotive, her talent is marketing. She brings more than 17 years of marketing experience in the automotive and heavy-duty aftermarket to MBE Group. Her penchant for understanding client needs is evident by her ability to empathize and execute. A true conduit between clients and our creative team, Steffanie is a key player in bringing the client's vision to life.
Prior to joining MBE Group, Steffanie spent 10 years working for Fras-le North America where she was a client of Marx Group. While at Fras-le, she held various positions including marketing and communications manager. Steffanie has a bachelor's degree in communications with a major in public relations from Wayne State University in Detroit. Additionally, she earned a Master Automotive Aftermarket Professional (MAAP) designation in 2018 from University of the Aftermarket.
Steffanie is an active participant in the Auto Care Association where she serves as chair of the marketing and communications committee and is also a member of Women In Auto Care. Steffanie is a member of the Automotive Communications Council where she served as president (2015-2016) and board member (2013-2018).
When she's not facilitating client relations or putting the finishing touches on an ad campaign, you can find Steffanie, her family and their pups hanging at their new home in southeast Michigan.