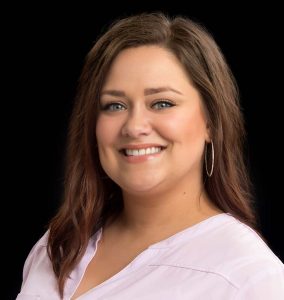 Lauren Reagan
Assistant Account Executive
If you like data, Lauren's your girl. With a keen eye for social media tactics that drive engagement and a love for social media metrics, Lauren's our go-to source for analytics reporting. By letting the numbers tell the story, Lauren is versatile and changes course as needed to secure the results her clients crave. When she isn't number crunching and social media planning, she's supporting her teams with content development, executing events and various research projects.
Before jumping on the agency boat, Lauren worked as the director of membership and communications at Grosse Ile Golf & Country Club. Her time at the club strapped her with sharp event management skills as well as strong internal and external marketing capabilities. Prior to her role at the golf club, she worked as a freelancer supporting small businesses in building up their brand presence and community relations initiatives.
Lauren has a bachelor's degree in communications and a certificate in public relations from the University of Michigan-Dearborn. She is a member of the Public Relations Society of America (PRSA) Detroit Chapter and the University of Michigan Alumni Association.
Lauren isn't just a great team player in the office – she is on the field too. When she isn't in the office, she can be found hitting a softball, spiking a volleyball, shooting some hoops or tossing around a football.