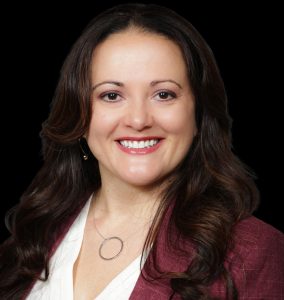 Elizabeth Kramer
SENIOR ACCOUNT DIRECTOR
Elizabeth is a seasoned strategic planner, creative thinker, and client leader with nearly 20 years of B2B and B2C marketing experience in both agency and corporate environments.
As Sr. Account Director for MBE Group, she applies over 5 years of strategic marketing and branding experience in aftermarket automotive to guide strategy across multiple accounts, while strengthening client-agency relationships to ensure flawless execution of marketing programs that meet client goals.
Throughout her career, Elizabeth has led multi-million dollar accounts for iconic CPG brands, such as Jif®, Smucker's® and Wella®, as well as global manufacturing brands across multiple industries.
Prior to joining MBE Group, Elizabeth led strategy for DeanHouson+'s portfolio of automotive clients. There, she led rebrand strategies and developed data-driven marketing plans for global automotive aftermarket brands that resulted in tremendous growth.
Elizabeth holds a bachelor's degree in English from Ohio University, as well as a master's degree in technical and scientific communication from Miami (Ohio) University.
She also holds a leadership certificate from the Academy of Leadership.