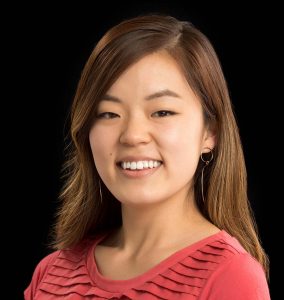 Angela Kim
Account Coordinator
With a highly organized personality and affinity for to do lists, Angela helps keep her accounts running efficiently. Angela's can-do attitude and ability to adapt to shifting priorities makes her well-suited to tackle a wide range of projects. In fact, on any given day she can be found supporting her teams with writing, editing, researching, media relations and more. With a passion for social media, Angela particularly enjoys assisting clients with developing content and strategic planning.
Beyond striving to keep her personal social media channels on-point, Angela's interest in social media only grew in her previous job as an account executive at a startup company in Royal Oak, Michigan. It was there that she gained significant experience in coordinating marketing campaigns, developing relevant content and driving social media engagement for approximately 12 accounts. She also interned at a local firm, which gave her a flavor for the automotive world.
After growing up in metro Detroit, Angela decided to move out-of-state for college, receiving a bachelor's degree in communication studies from Grove City College in Grove City, Pennsylvania.
When she's not working, she can be found spending her time outdoors soaking in the sunlight and taking photos with her DSLR camera. And, if she must be indoors, she's likely appreciating her family of plants.