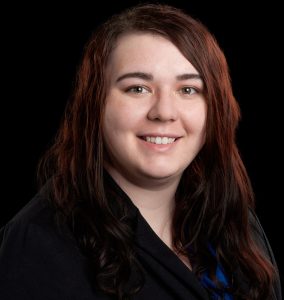 Amber Peltier
Digital Marketing Coordinator
Growing up in a family that loves to work on and race cars, Amber has a lifelong love for the automotive industry. With a passion for SEO and analytics, she brings knowledge, expertise and curiosity to her role as digital marketing coordinator at MBE Group.
Amber has a bachelor's degree in advertising and public relations, with a minor in marketing from Grand Valley State University. During her time at GVSU, she was a part of the advertising club and was vice president of public relations for the Campus Activities Board. Prior to joining MBE group, Amber worked at her university's Promotions Office as a marketing project manager where she led marketing and advertising campaigns events.
When not at work, Amber loves to play video games and hang out with her friends. On her days off, you can most likely find her going to Barnes and Noble with a friend and drinking iced coffee.